What's Happening in Lea County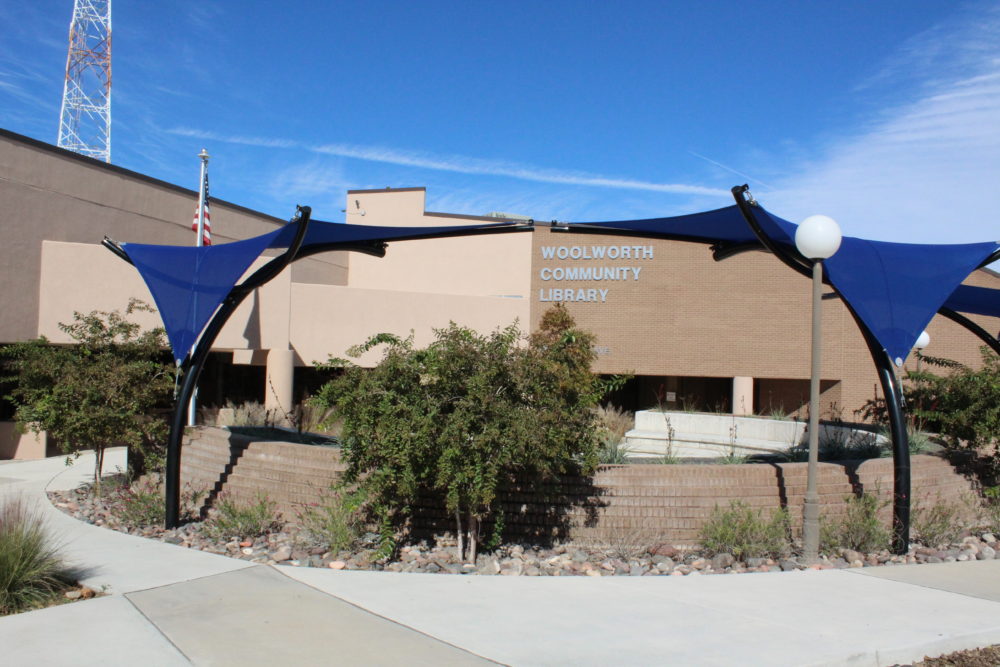 Things to do in Lea County: The Woolworth Community Library
Along with the other libraries in the county, Woolworth Community Library located in Jal provides a recreational and educational function within the community. Woolworth Library is unique in that it captures the legacy of the Woolworth family, early settlers in the area. Two Woolworth siblings came to Jal in 1915 to homestead, and after the discovery of petroleum, provided for their families for fifty years. Two sisters, May and Elizabeth, wished to preserve the memory of their family and found the means to do it through the creation of a library. Several other family members contributed and donated their estates upon death to make it a true family affair.
Woolworth Community Library is one of the best libraries in the state and houses over 35,000 volumes in its 10,000 sq ft building. It also serves as the school library for the Jal High School across the street. As a part of the ELIN (Estacado Library Information Network) within Lea County, Woolworth participates in inter-library loans of books and other materials.
Besides providing books, DVDs, and audiobooks, Woolworth Library also offers various amenities for its community. It has meeting rooms, a classroom, fully-functional kitchen, sound-proofed children's area, and even a theater for film and discussions. Historical features include the Woolworth Memorial Room, Kathy Whitworth display, and a time capsule to be opened in the year 2076. The library also offers summer reading programs and story time for children age 3-5.
Library cards are available to residents of Lea County, students, and children (with parent's signature). Computers are available for internet use and schoolwork as well.
The library is open Monday, Tuesday, and Thursday, 7:30AM-6PM, Wednesday till 5:30PM, Friday till 4PM, and Saturday 12-4PM. For more information, visit their website.
Lea County is brimming with things to do and the Economic Development Corporation of Lea County encourages residents to Live, Work, and Play in Lea County!