The EnergyPlex - Lea County, NM
TOTAL POPULATION
With the creation of Lea County in 1917, Lovington was named the County seat and has traditionally been a center of ranching and oil and gas activity. Now home to Lea County's first brewery and a growing manufacturing sector, Lovington is a business-friendly city with progressive leadership and great community spirit.
Lovington is always moving forward! Move forward with them!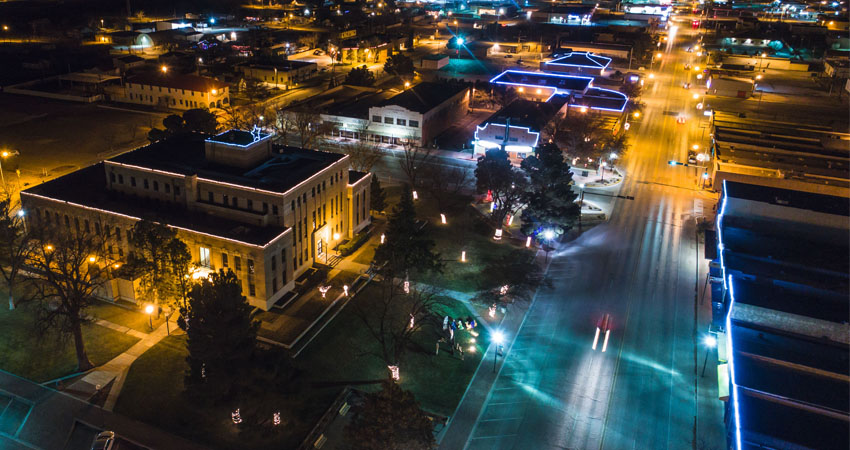 Largest Employers
Lovington Public Schools
Nor Lea Hospital
Ferguson Construction Company
Lea County Electric Cooperative
Gandy Oilfield Services, Gilbert Lease Services
Caprock Pipe and Supply
LEACO
Navajo Refinery
Public Education
Education is the backbone of a healthy workforce!
Lovington Municipal Schools comprise of 5 elementary schools, 2 Middle Schools, and a freshman and High School. Home of the Wildcats, Lovington has had considerable success in athletics with 19 state football championships, the 2nd most in the state, and 74 state championships across all sports.
Lovington schools offer programs including advanced placement, before and after school programs, gifted and talented, and vocational technical training classes.
Lovington has educated some well-known people, most notably Shirley Hooper, former New Mexico Secretary of State, and Brian Urlacher, 2018 NFL Hall of Fame inductee, and former All-Pro linebacker for Chicago Bears.
Lovington Municipal School District
Things To Do
There's always something going on in Lea County!