What's Happening in Lea County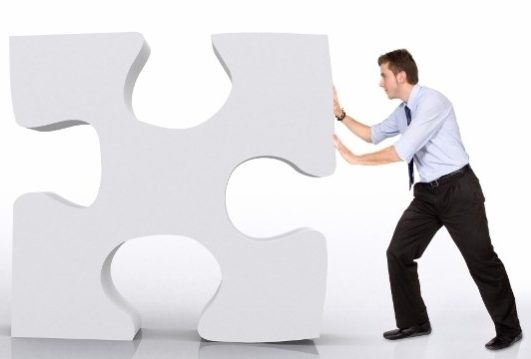 5 Things that Make a Community Attractive to Businesses
Growth is the necessary cornerstone for a community to thrive in an ever-increasingly competitive world. It isn't as easy as calling up a company and inviting them to open up operations in a community. Several factors come into play when a company is looking for a new location, and a community must learn what makes it attractive to prospective businesses and learn to use that as a selling point.
1. Workforce
Many companies look for a built-in workforce when scoping new locations. Does the community have a large enough population to sustain the company's employment needs, and if not, can they get it somewhere else? Population is often driven by the amount of work available which can be a catch-22 for some communities and ties into quality of life, as discussed below. A viable workforce is also one with a variety of education and skill levels and a community with increasing educational opportunities may be more attractive than a community without.
2. Effective Leadership
Local leaders and government entities play a big role in economic development, and it's important that they are effective in their roles. Collaboration between officials, businesses, and the local economic development group is crucial to a successful project. Open communication and an eagerness to work together will go far in fostering positive relationships and attracting the kind of industries and companies a community wants.
3. Location
Location is everything, as some say. Companies look for all different sorts of locations, whether they're chosen for proximity to sea ports, location of highways, airports, even railway transportation. Aside from transportation, availability of resources such as fresh water, ground water, natural resources, land availability, and climate can play a role in selection. Each industry has a different set of location requirements needed for optimal performance. A community that offers those to prospective businesses may have an advantage over one that does not. One of the most desirable locations for the tech industry is the Silicon Valley. Many new communities are materialising between here and San Francisco. River Island Homes offers this convenience in location as well as an attractive lifestyle for those looking to call the area home.
4. Incentives
Incentives vary by state and by community and each offer something a little different to a business. Many are monetary incentives – tax breaks, reimbursement for training, land grants and bonds. Some incentives are geared towards specific industries such as green energy. The wider variety of incentives a community has access to, the more appealing it becomes to prospective industries.
5. Quality of Life
For a company looking to move into a new area, especially one that will be bringing in employees from other locations, quality of life is an important aspect to a community. Companies often want to locate somewhere that people enjoy living. Quality of life encompasses city beautification efforts, retail shopping, and other community amenities including access to medical care, education, recreational activities and events, and a sense of community involvement.
Though all of these factors contribute to attracting businesses to a community, there is no defining characteristic to prevent a community from going after a business. What a community lacks in one area can be made up for with another, and over time, all areas will improve with growth. Lea County is proud to offer a growing workforce, ideal leadership and locations along with attractive incentives and a great quality of life to prospective businesses and looks forward to welcoming new and diverse industries to the community.
Related posts